Legally Addicted
Legally Addicted 1.0 Press Kit
---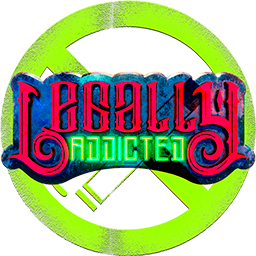 FACT SHEET
Developer Ivan Motta / Sensin Experiences
Release Date 10 June 2020
Platforms PC
Price US$ 15.00
TRAILER
DESCRIPTION
LEGALLY ADDICTED is a totally procedural dungeon-crawler 3rd person action game, with a nicotine addicted almost-hero, lost inside an office building. No timer or health bar, but anxiety levels and unemployment meter.
FEATURES
A traditional style with modern theme, acid humor and some real talk about addictions.
Themed skins, traps, pickups, weapons, rooms, enemies... 11 levels (built at runtime), 2 bosses and 5 enemy types.
5 unlockable skins, with hidden parts for hardcore players.
No savegame: like oldschool experiences, once started you have to go thru all levels at once (just keep the skins).
Destructable physics based furniture, EN and PT translations, realtime global illumination
ABOUT THE GAME

As an old school gamer (I'm almost 40), I miss challenging games like the original Doom or Ultima. So this is designed to be hard, replayable, anger-indulcing, but with fluid levels and increasing difficulty. For example, mouse is used for aiming only, but is not required (only if you want to shoot from greater distance). It was meant to ask newer games "Do we have to take the player by hand all the time?" Also this is my way of discussing serious questions about legal stuff that is addictive, and our modern society habits. The meters not showing percentage or remaining time is my way to transmit the anxiety and rage we addicteds feel when we can not smoke - and hopefully make the younger aware before they even start.
ABOUT ME
I'm a game developer from Rio - Brasil, graduated architect in 2007 and using interactivity with game engines since 2013. I learnt to code by myself, have many unfinished prototypes, and this is my first public launch. I did everything on my free time, since 2017. Then, this game was selected as finalist for BIG Festival 2018 (latin america biggest indie game festival) Big Starter/ Games of Impact, which gave me the incentive to finish it.

Along with designing games, I also create VR and AR for events or other companies. I was just selected for a startup accelerator, so I can finally start my own company, Sensin Experiences.

CREDITS

Design, VFX, code, 3D, coffee and almost everything: Ivan Motta
Music: Grumble Labs
LINKS
www.sensingames.com
sensingames.itch.io
www.twitter.com/sensingames

Find a larger version of the icon, game screenshots and unformated text IN THIS LINK, aka press kit